You know when you have one of those 'pick me' moments? Well, that was me a couple of months ago when they said that 2 people from Beta-i could go to the The Next Web conference in Amsterdam.
And here I am, writing to you from Amsterdam. I must say I feel rather inspired by this vibrant startup scene. Yesterday I had the pleasure of listening to Tim Cook, CEO of Apple, Travis Kalanick, CEO of Uber, and Eric Schmidt, executive chairman of Alphabet, at Startup Fest Europe. However, there was something that Travis Kalanick from Uber said that really got me on the edge of my seat:
"Fear is the disease, hustle is the antidote"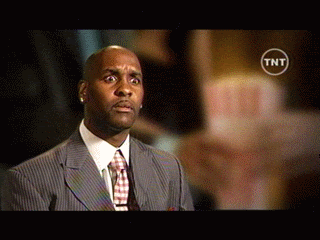 I couldn't agree more, and this is true for most startups. It's a 'no pain, no gain' kind of thing. You gotta hustle.
And why not practice this hustle at the Lisbon Investment Summit? Or get it really started by applying to Lisbon Challenge? Or even taking advantage of the fact that Travis Kalanick is visiting Europe, for the UberPITCH, where entrepreneurs get to pitch to investors in an Uber?
Hold that thought for a moment and make sure you check out everything else that's happening in Lisbon...
The Lisbon Investment Summit is getting closer and tickets are flying. Here's your chance to meet the Editor of Wired Magazine, the investors of Skype, Transferwise or Farfetch. Oh, and we have a special 2 for 1 discount on the startup ticket, just get yourshere (if you have any problem feel free to email Rodrigo at rodrigo.zwetsch@beta-i.pt)
Lisbon Challenge has also opened applications for its fall edition. Be in Lisbon right on time for the Web Summit and understand why Michael Seibel, part-time partner from Y Combinator, thinks Lisbon Challenge can be the European Y Combinator.
Talking about Lisbon… we have a new startup program in town, that will revolutionise Lisbon's city life. Smart Open Lisboa, the first open data program in Lisbon, has open applications for its hackathon. During the hackathon startups will use open data to solve real problems of the city of Lisbon. Are you up for the challenge? Find out more about it here.
Tourism Day by Beta-i, in partnership with Airbnb and Turismo de Portugal, already has a date for its next edition. Save the date on your agenda, it will be on the 28th of June, and I really hope to see you there.
In the meantime, we've partnered up with Google to bring to Lisbon some of their events for designers and developers. Join us for the Design Sprint Meetup (June-2) and the Launchpad Summit (June-3).
But our partnerships don't end here… We have also joined Point Nine Capital, in bringing together the best CTOs in Portugal, like the CTOs of Uniplaces, Farfetch, Feedzai and Codacy. Participation on the event is by invitation only but we'll have some places left for you, just keep an eye on our facebook and twitter.
By the way, do you remember the European Accelerator Summit, we hosted last November? It's back. In Venice this time, and it will be organised by our friends from H-Farm.
Events
Not rendering correctly? View this email as a web page here.
.